Professional Development
March 29 @ 11:30 am - 1:00 pm
How to Create a Sustainable Organizational Culture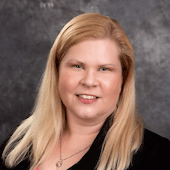 Heather Bell
Director of Development
Community Living, Inc.
When was the last time you took a moment to reflect on the culture at your current organization? If you've been pushing this to the back burner, now's the time to learn how one organization's journey created an environment that embraced shared mindsets, recognized employees of all levels, and not only welcomed feedback but rewarded it. You'll leave energized with ideas that are easy to implement.
This is a brown bag lunch event.  However, ATHENA will be providing beverages and light snacks. The event will be held in the Partners Conference Room at the EDC.
You will be redirected to PayPal.