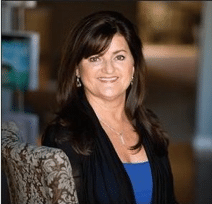 June 2021 Event
June 17 @ 4:00 pm - 5:00 pm
How Travel Has Changed and What We Can Expect
Travel Designer, Terri's Travel by Design
Terri Kunselman is a travel agent with Terri's Travel by Design and loves to help clients create special memories. She's a business of one so when you're planning your trip, you work directly with her. Her goal is always to personalize your trip, so that your trip is exactly what you have in mind.
She has a bachelor's degree in business administration from Columbia and her graduate work was in Public Administration with the Office of Personnel Management and the University of Denver in Colorado. Before she could finish and complete her thesis, her first grandchild was born and her priorities drastically changed.
She is a retired federal worker and held many positions during her career. Her final position was as a transportation analyst. She moved civilians through the military theaters to provide analytical intelligence support to our troops. When she made the decision to retire early from the federal government, it was a natural transition for her to attend a travel agent school and become a certified travel agent. She's an adventurer and has loved travel since she was a child. New destinations, new cultures, new cuisines, and new experiences truly thrill her. She claims to be a bit of a gypsy and gets restless if too much time has passed since she's packed a suitcase or backpack and experienced a new adventure.
She travels frequently and has visited over 200 resorts in the last several years. She believes this helps create personal connections with staff at the resorts, meet vendors that provide excursions and visually inspect the properties, tour the amenities, check out the location and/or beach and taste the food. She completes in-depth, on-line training and then visits the destination, working with the specific visitor's bureaus to become Master Certified. She has completed master certification in myriad region, including the Hawaiian Islands, Finland, Ireland, Israel, and the majority of the Caribbean Islands. She has also toured all 50 of our beautiful United States and is always happy to discuss domestic travel options.
She expanded her skills and offerings by completing Yoga Teacher Training in order to lead wellness/yoga retreats. She also obtained Credentials of Ministry to support family, friends and clients. This allows her to legally marry couples in the United States and provides the platform to perform symbolic weddings in other countries.
June 17, 2021
4:00 pm – 5:00 pm
Zoom
Free event
Registration Required